Welcome to Bridau's European burmese cattery – a cattery approved by DARAK, the first Scandinavian cat breeder Club. Bridau European Burmese cattery is owned by Brian Daugaard
European Burmese breeder Brian Daugaard is
Felis Danica Diploma Breeder,
Member of Felis Danica's Mentor council
& member of FIFe Burmese Breed Council

Give me a like on my facebook page
Bridau's Burmese cattery has a stud named Merlin Burmese King, and at Racekattens show(May17) in Hvidovre near Copenhagen he was nominated for Best in Show. Also to announce is that Merlin Burmese King is now titled Grand International Champion. Very proud!
I am honored and proud to announce that Bridau's Adelaide is now Grand International Champion. She was titled in Rotterdam in March 2017
At DARAK's International Cat Show in Vallensbæk IC Bridau's Adelaide was honored with prizes and title as 2016 Topcat no 9 of all fertile cats in Felis Danica's Cat Club; and IC Merlin Burmese King was honored with prizes and title as 2016 Topcat no 5 of all juniors in Felis Danica's Cat Club. It is a big honor for me and makes me very proud that Bridau's Adeleide from my very first litter was able to become 2016 Topcat. At the same show Edox Eliotte de Petite Pelote was Nominated twice for Best in Show and IC Merlin Burmese King was Nominated once.
Merlin Burmese King was titled International Champion at a Swedish International Cat Show
My blue junior stud Eliotte showed his class again and got Nominated for Best in Show at Katteklubbens International Cat Show in Køge

Bridau's burmese cattery has some of the best all breed cats in my pedigree cat club DARAK in 2016. IC Bridau's Adelaide is 9th best fertile all breed in 2016. Bridau's wonderful stud CH Merlin Burmese King is 5th best kitten/junior all breed.
Brian Daugaard has finished the last exam in Felis Danica's Diploma Breeder programme and is now a Diploma Breeder
Merlin Burmese King was titled Champion at Jyrak's International Cat show. My other young stud Edox Eliotte de Petite Pelote got BIV and NOM at the same show
IC Bridau's Adelaide won, her first and second, Best in show at Darak's international show & it is very special for me, since Adelaide is from my very first litter. Merlin Burmese King got nominated. My 2 youngsters Bridau's Copenhagen and Edox Eliotte de Petite Pelote attended their first show & proudly both got nominated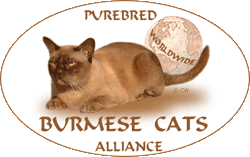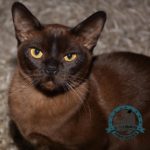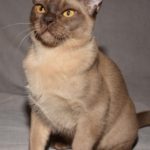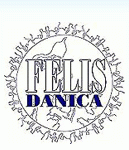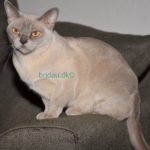 All photos are the property of BRIDAU burmese cattery ©
 Contact infomation: Brian Daugaard, +4527122295 or
briandaugaard1@gmail.com